Are all your eggs in one basket?
Anyone relying on near vertical incident skywave (NVIS) propagation for 24/7 radio circuits between any two points should heed the warnings found in the raw QSO data from the Virginia QSO Party.
Solar cycle downward trend
Dateline March 2015. We are well past the 2014 peak and heading only one direction… down.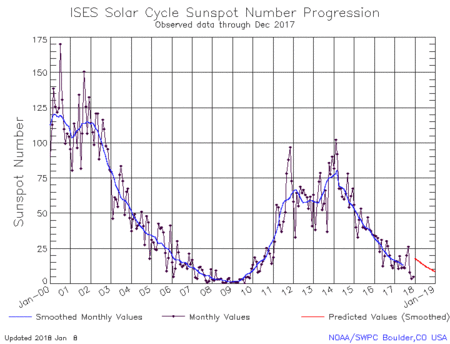 As the previous solar maxima fades, all eyes fixate on the 40 and 80 meter bands for the lion's share of contacts during the 2015 Virginia QSO Party on the air activity. It doesn't dissapoint.
Happy… happy, happy, happy!
VaQP participants gleefully made plenty of contacts during the event, mostly on 40m with some 80m in mornings and late evening.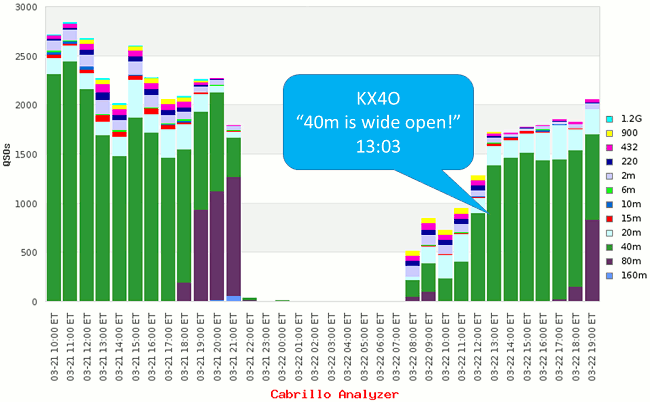 I announced on the QSOParty Spotting Network "40m is wide open." The above data certainly suggests NVIS was in play for everyone. This includes instate contacts along with Virginia to the east coast.
Things not so good for Northern Virginia
For stations operating in and around my home county of Fauquier, NVIS crashed around the 4 pm hour Sunday afternoon.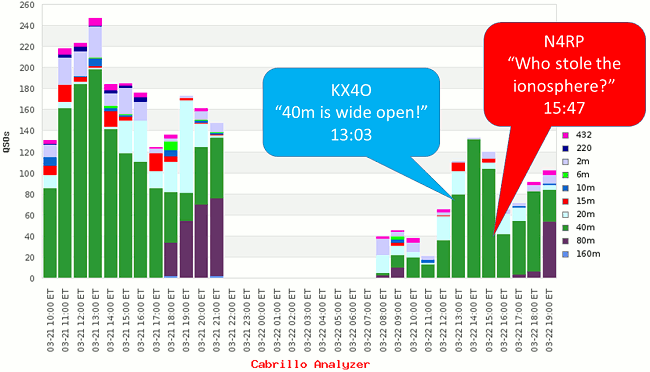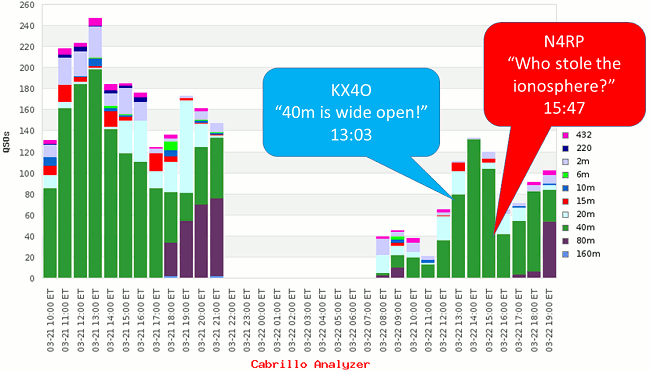 The comment from Ross, N4RP, told the story as well as anyone. Our specific location suffered a partial NVIS blackout for over an hour while participants elsewhere never noticed. Myself (kx4o), Ross (n4rp) and many others witnessed total NVIS blackout.
I was at the controls of a friend's very nice HF station when this ionosphere blackout occurred. I might as well have unplugged the radio as contact rate went to zero. It's as if mother nature turned a knob down just for NoVA stations. By 6 pm everything returned to normal.
Data biases
It's important to bear in mind there are many other biases in this data including the notion stations can only work a particular station once per band-mode-QTH. Perhaps the Fauquier stations simply ran out of new stations to log. That could be the assumption if we didn't have first hand testimony stored in the QSO Party Spotting network to correlate. Interpret as you desire… YMMV. For some perspective here are the QSOs into Fauquier the following year.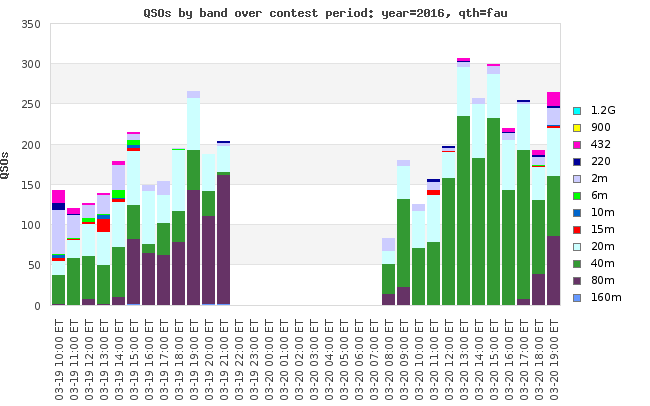 Reasons for localized blackout
The study of the ionosphere is fascinating. Plenty of resources exist to help visualize changes over time.
Exploring the reasons for the blackout we witnessed first hand is something best addressed in a separate research article. Given the complete shutdown of radio circuits not just at specific distances (aka skywave incident angles), but for all radio circuits, sporadic D-layer absorption may be the smoking gun. The key point of this article is to highlight the ionosphere stopped providing reliable NVIS communications for just over an hour without any particular warning.
Moral of the story – use all our bands
If nothing else, operating events like the Virginia QSO Party and other contests provide the operator with ample ionosphere experience. Managing your way around the propagation realities hones useful communication skills.
Don't put all your eggs in one basket if you really need your radio circuits to function 24/7. Emcomm folks seem to often hang everything on NVIS propagation. The Virginia QSO Party data along with the spotting network testimonials reveal this is a risky endeavor. Certainly include NVIS in your collection of skills, but ensure you plan for when it goes south… because it will… then you're stuck. No one needs or wants you to be a one-trick pony. We have bands from almost DC to Daylight. Innovate!
Conclusion
There's an old saying that goes something like this…
Expect nothing and you will never be disappointed.
Well… that's not great advice to follow, but a good reminder for us all to properly manage expectations including when and if the ionosphere works for our benefit.