OBX beach trip
The fam headed to Hatteras Village, NC to get a little R&R from the rat race. I took gear to fish for… well… fish and also some QSOs.
The Seagull Motel
One of our favorite places to stay is the Seagull Motel just north of Hatteras Village. It's not cheap and neither is anything else at OBX given the nearly 15% inflation rate occurring there. With a hotel you can stay for only the number of days you can afford and that's just what we did.
This motel has a nice gazebo away from the building. That's where I set up my small transmitting HF loop antenna.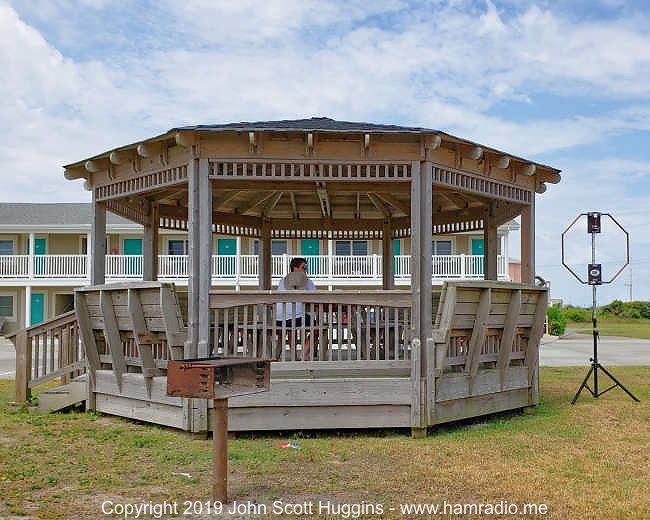 You always wonder what folks think when they see things like this loop antenna, but it's so small next to the gazebo, no one paid any attention.
Elecraft KX3
I brought my SOTA rig to keep things simple.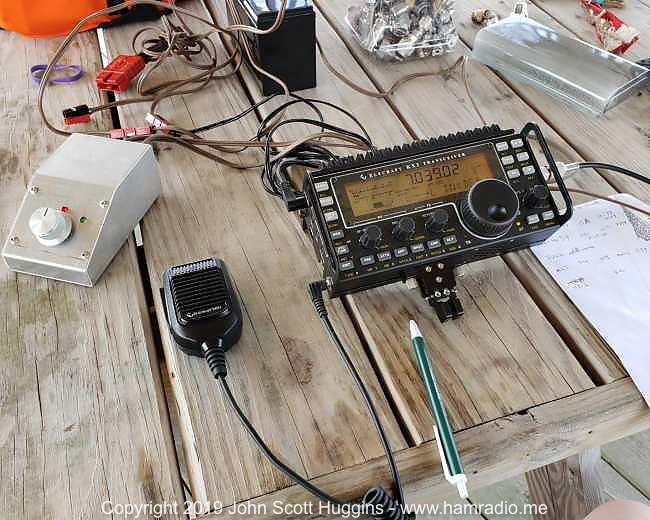 The little metal box to the left is the tuning controller for the loop antenna. This is a pretty basic station otherwise to include LiFePO4 battery, paper, pen and a container full of RF adapters… just in case. I also brought a much larger battery, but this modest size lithium always works well enough.
I just wanted to make a little noise on the ham bands so responded to four 13 Colonies stations… and that's it.
In time my family woke up and joined me.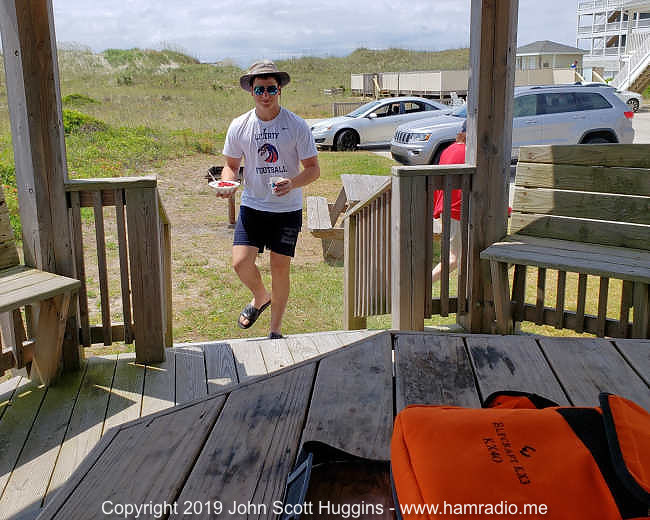 Seen here is the spiffy bag for my KX3.
The small transmitting loop antenna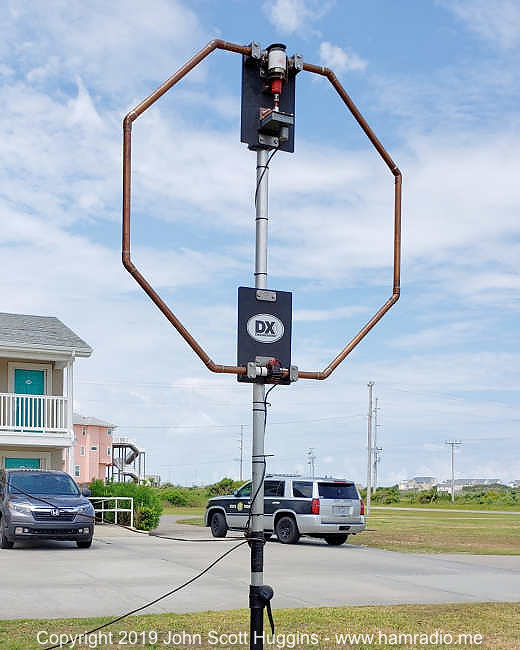 I overbuilt this thing with many awesome components from DX Engineering, but it's rugged. Note, this is NOT a DX Engineering product, but I could not resist placing one of their stickers on their spiffy black plastic support plate. The vacuum variable is probably the most delicate part although the ferrite transformer won't take much shock either.
See anything startling? I did too…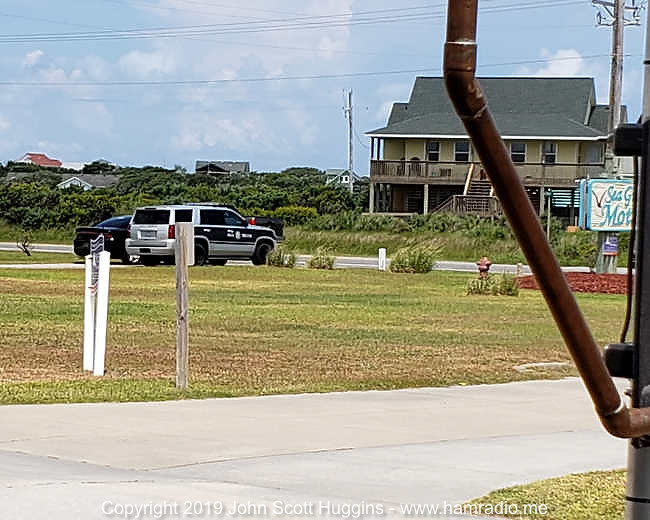 It's 25 mph through this section and all are well advised to watch their speed. Also don't have folks sitting in an open bed pickup truck.
On to other beach fun
Being merely an advocation, there is more to life than amateur radio. With a few contacts in the log, I set about to enjoy some other OBX activities with the fam.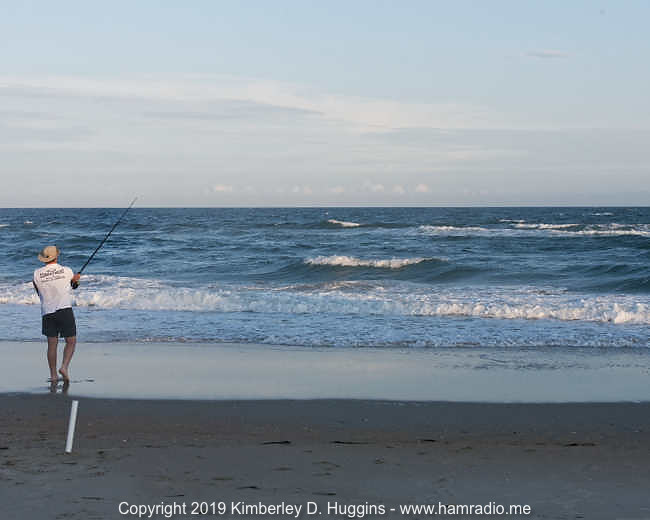 Conclusion
The beach provides a moment to reflect on how lucky most of us are. We hams are a fortunate bunch to have one more thing to enjoy in our life. Make the most of it with reason and balance and enjoy the many facets of your existence.
We can walk our road together, If our goals are all the same,
We can run alone and free, If we pursue a different aim.
Let the truth of love be lighted, let the love of truth shine clear,
Sensibility, armed with sense and liberty,
With the heart and mind united in a single perfect sphere. [1]

N. Peart
References
Peart, Neil; The Sphere: A kind of dream.